Frequently Asked Questions
How much do translation and editing services cost?
The price of translation or editing services depends on the scope, style, urgency, and complexity of the text. Therefore, the price is determined individually.
Notify me of any special requests.
NOTE: Formatting
As the structure of Lithuanian sentences differs from the structure of English sentences, the length of the final text may differ, so it is necessary to format the text. This can take a long time, so if you need this service, please let me know before confirming your order. If you use the services of a graphic designer, I will be happy to check the prepared texts for free.
Please send me the complete source text, if possible, with all reference material, related documents, like copy briefing, screenshots, images, and glossaries to kornelijosvertimai@gmail.com.
How to pay for your translation or editing services?
I usually send the invoice together with the finished project. You can pay by bank transfer.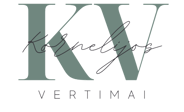 kornelijosvertimai@gmail.com
+ 370 643 88 779